Attorney Profiles
Lisa Richardson Mobley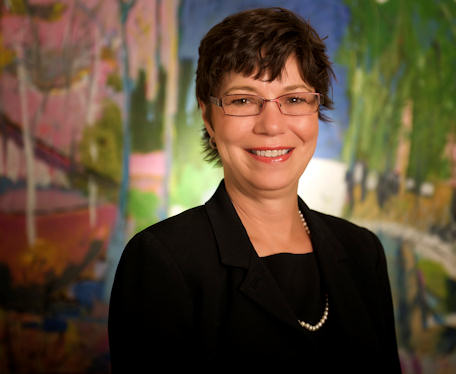 Born in Seneca, South Carolina, to Don Richardson, a revered family practice physician, and Eleanor Ballenger Richardson, an active member of the community, Lisa Richardson attended Seneca public schools, graduating from Seneca High School in 1976. At the College of Charleston, Lisa majored in Sociology, earning her degree in 1980.
During her teen years, Lisa spent some of her time working in her father's family practice doctor's office. A practical look at the lives of families impacted her greatly. After graduating from college and encouraged by an aunt with many years experience as a social worker with the Greenville County School District, Lisa entered the School of Social Work at the University of South Carolina. She was a Chapter 1 Social Worker with the School District from 1980 to 1984.
It was during this time that Lisa realized she could more powerfully represent these families and address their problems as a lawyer. She began her study at the University of South Carolina School of Law in 1984. While there, she was employed as a law clerk for Swerling & Harpootlian, P.A. Lisa earned her Juris Doctor degree in 1987 and she has been admitted to practice in all State Courts.
Upon graduation from law school, Lisa went right to work in pursuit of her "calling." As an Assistant Solicitor for Greenville and Pickens Counties, for the next ten years Lisa prosecuted sex crimes, child abuse and neglect cases in Family Court and the Court of General Sessions. She was involved in the prosecution of domestic violence and violent crimes cases surrounding family members. Her work included prosecuting adults and juveniles. Just as important to our community, her work also meant interaction with and assistance to those victimized by those crimes. Lisa effectively interviewed and examined many children during this time.
In 1997, Lisa left the Solicitor's Office and joined her husband, Tom, at Mobley Law Firm. Since that time, she has devoted almost her entire practice to helping people work through difficult situations in the Family Courts of Greenville and its adjacent counties. Although the Family Courts are the proper forum to resolve many family issues, Lisa's determination to help children remain her foremost motivation.
During her professional career, Lisa has served on several occasions as counsel for international child abduction and custody, some of which were referred by the National Center for Missing and Exploited Children in Washington, D.C. She has also been a presenter at Continuing Legal Education for attorneys interested in abuse and neglect cases.
Lisa has also served on the Board of Directors for A Child's Haven, Children's Advocacy Center, Legal Services of Western Carolina and Carolina Ballet Theatre. She served on the Children's Task Force and South Carolina Children's Law Office. She prepared the Articles of Incorporation for Pickens Rape Trauma Center. Lisa served as Chair of Stone Academy Red Ribbon Week Parade for three years and co-chair for two years. She is a member of the Colonel Elias Earle Historic District Association and also a member of the Gridley Club. proud supporter of Compass of Carolina, Safe Harbor, Oconee Memorial Hospital, Meals on Wheels, Stone Academy and Carolina Ballet Theatre. She volunteers her services and also supports Upstate Mediation Center.